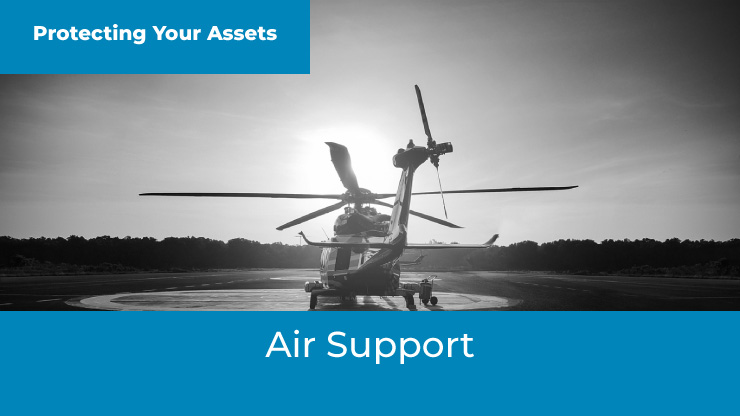 Crisis situations can take many forms such as natural disasters (e.g. fires, earthquakes, floods, and hurricanes), chemical spills, acts of terrorism or malice directed at a company, agency, or individual, and plant closings, work stoppages, or slow downs related to labor unrest.
We can deploy a full team including tactical security officers, video/digital photographers, evidence technicians, and executive protection agents within hours of your call!
We have developed a portfolio of services designed to address any aspect of your company's security needs. Our services can be deployed at one site or several, nationally or internationally.
TMAP is here to protect all your company's intellectual, personnel, and property assets both domestically and internationally for both the short and long-term.
TMAP provides comprehensive investigative services, including:
Due Diligence: We examine the business interests, commercial background and reputation of potential business partners.