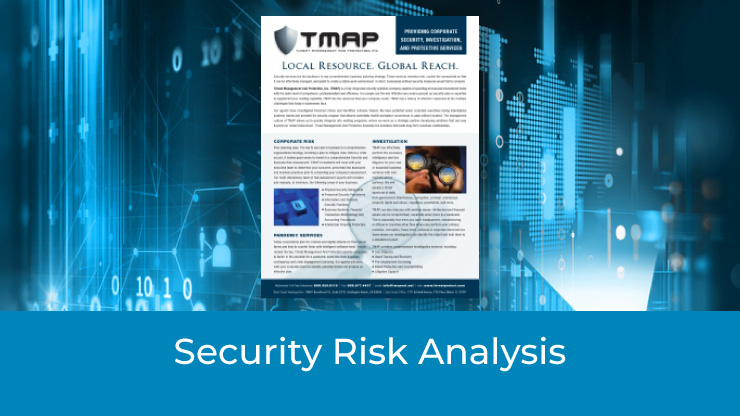 Knowing the background of the person you are hiring is one of the best ways to keep your assets safe. With the rise of corporate scandals, negligent hiring lawsuits, and workplace violence, pre-employment screening & background checks for new hires are critical.
With preemployment screening and a comprehensive background check, you can be confident with each new hire, build a team of trustworthy professionals, and avoid costly problems over time. For your protection and ease of mind, TMAP-Backgrounds™ offers a wide array of investigative services that include the following:
Social Security Trace
The Social Security Trace provides information to help determine which counties and names are to be used in subsequent searches. This information includes names and variations used such as maiden names and AKAs and current and former addresses associated with the SSN. A Social Security number trace will also verify the SSN is associated with the name, is valid and is not assigned to a deceased person.

Criminal Background Checks
County criminal searches are recommended to protect against workplace violence, employee theft and fraud. TMAP-Backgrounds™ researches current records directly at local county Superior and Municipal courts. Criminal background checks are available nationwide, in the U.S. territories and Canada. TMAP-Background's researchers access the most current information available and report felony and misdemeanor criminal convictions for federal and state laws.

Motor Vehicle History/Driving Records Report
A Motor Vehicle History/Driving Records Report can confirm the information the subject provided such as their date of birth and names. It can also provide a state driving record, including suspended licenses, failures to appear in court, and arrest warrants. Drug and alcohol related driving offenses, such as driving under the influence and possession of drugs, serve as a warning of potential substance abuse problems that can affect job performance. A driving record can show other actions that may reflect the subject's character, such as failure to pay child support or comply with a court order.

Sexual Offender Registry
Megan's Law requires sexual offenders to register when they move. Sexual offender registry searches are statewide searches of registered sex offender databases. TMAP-Backgrounds™ recommends this search when companies have on-site childcare or other people at risk. Additionally, it can help to identify a potential sexual harasser and avoid costly sexual harassment legal expenses.
To learn more about our complete line of employment screening services please call the TMAP-Backgrounds™ professionals today toll free at (877) 926-8110, outside the U.S. at +1 714-352-7193, or send us a message by clicking here.